Have you ever been so depressed that even though you know everything you are doing (or not doing) is bad for you, you keep doing it (or not doing it) anyway, because you just don't care any more?

Have you ever been so depressed that instead of doing anything to help yourself, you'd rather post about it on an online depression forum?

Have you ever been so depressed that the only reason you don't kill yourself is because you are scared to? Or you can't be bothered?

I haven't gotten out of bed today. Or yesterday for that matter. Sigh.

jaffakiwi




Number of posts

: 248


Location

: Palmy


Registration date :

2010-01-23



JK,

Crikey - how you are feeling makes the changes you have and are making for me to TBBD, even more remarkable.

Take gentle care of you please JK - we ain't finished yet, pffft.

Nah, 'tis not a great space to be filling, is it, when one feel thus.

I was still in bed yesterday afternoon (after 2.30pm) and I heard my elderly neighbour at my front door, calling me.

I froze, tried as hard as I could not to make a sound (which usually ends in giggles, sigh) and waited - waited till she went away. Leapt outta bed (not a real leap, sigh), got dressed, stuck shoes on, tiptoed to the lounge to check she wasn't 'there' still, grabbed me keys from the inside of the front door, grabbed an elbow crutch from indoors and let meself out the back door. Thus free, I nonchalantly walked up the path, turned to the path to my front door and proceeded along it, calling loudly to my cat TBT, as I got closer. And there she was, Nah, not the cat, the old girl.

Ah, there you are, or some such words. Sorry, says I, did ya want me for something, I've just been out for a walk 'n stuff.

Yeah right, lying bastard.

JK, I do understand that place and I respect you for saying that this is how things are for you at the moment. Is there anything any of us here can do or say, that might help?

What about putting your computer (a laptop, I'm picking) on a shelf or a desk which you can't actually reach from the bed. That way, you'll have to make a deliberate decision to use your computer and it involves getting outta bed to do so?

Take Gentle Care JK,

Paddy.
Thanks Paddy, at least it's something to do, and something that someone actually wants me to do.

I'm not feeling overly confident but I'll keep at it until it's okay. I can always revert back to the old PHP logo if my confidence completely goes out the window...

jaffakiwi




Number of posts

: 248


Location

: Palmy


Registration date :

2010-01-23



hugs Jk..the banner looks fantastic you have done a great job! Im sorry youre feeling so rotton right now, i no how u feel and its not a nice place to be, keep hanging in there and no that even when you dont feel like caring for you there are people here that will do that for you, you just gotta take one min, one hour one day at a time, cling to the hope that things are going to get better and you wont feel like this forever. here for you anytime xox

nzmum




Number of posts

: 201


Location

: palmerston north nz


Registration date :

2011-01-29



Hello JK ..... do hope you're feeling a little brighter now.

I can relate to all of what you have asked, or described!

Then - after much debate, internal arguing, and the like .... my talk to self goes something like:

Are you going to let 'the bastards' beat you ..... don't let 'the bastards' grind you down ..... and slowly, I 'take back my personal power' (as my therapist called it) and climb back onto my programme again!!!!!!!!!!

'The bastards' are: the people who have abused me, family of origin, etc etc, and 'the depression' itself!

I believe we draw strength from each other .... I've got a bit to spare at the moment - do you want some????

Daze .... PS Love the new banner.

daze7




Number of posts

: 630


Location

: New Plymouth


Registration date :

2008-08-26



Thanks Daze.
For me it's not about things dragging me down. There's not really any "bastards" that come to mind for me. It's just not really fitting in anywhere and not really having any purpose. Nothing lifts me up.
I'd love some strength please. And some energy and motivation ta


jaffakiwi




Number of posts

: 248


Location

: Palmy


Registration date :

2010-01-23



Here you go .....

.....
....
...
(closest thing to energy I could find!!!!)
I can understand the 'not really having any purpose' ... although I am a wife and mother - I still feel I have don't have much purpose at times - or at least it seems that way. .... and not much in the way of 'age appropriate rewards' .... that's generally my depression talking. Terribly hard to find a balance in life, isn't it.
And the 'death of dreams' is a huge one too. I'm going on a bit here!
Anyway JK, hope today is going OK (especially with the energy I've sent your way!) ................ Daze

daze7




Number of posts

: 630


Location

: New Plymouth


Registration date :

2008-08-26



I'm sending a belated Valentines heart, you can be my special valentine... hope that motivated you to freak out!!!!!!
mwhaaa and love the banner....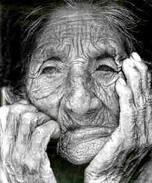 xxx Poetry
Seriously JK

BIG hugs, we care about you xox


Similar topics
---
Permissions in this forum:
You
cannot
reply to topics in this forum